At Alzheimer Society Laval, over twenty volunteers participate each week and provide support:
By transporting people affected by the disease;
By helping the participants of the "Activity and Respite Centre" and those of the support groups;
By giving a hand in the administrative offices;
By doing activities with the residents of the Francesco Bellini Residence.
Furthermore, over one hundred temporary volunteers get involved in different activities, among them fundraising events such as the Memory Walk and Race, Gastronomic Discoveries Evening, presence at information booths, conferences, etc.
In addition, up to eleven people volunteer as Board members.
The Society's volunteers are trusted partners! They are dedicated to helping the ASL to fulfill its mission of providing quality services to individuals touched by Alzheimer's disease. We sincerely thank them for helping us give hope, for helping us do more.
If you want to volunteer at the Alzheimer Society Laval, please complete the following form and it will be our pleasure to contact you.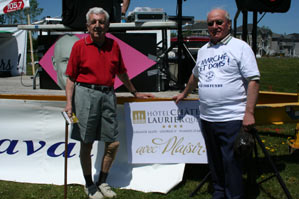 At the right of the photograph, Marcel Brabant, initiator of the Memory Walk in Laval and subsequently in every region of the province of Quebec.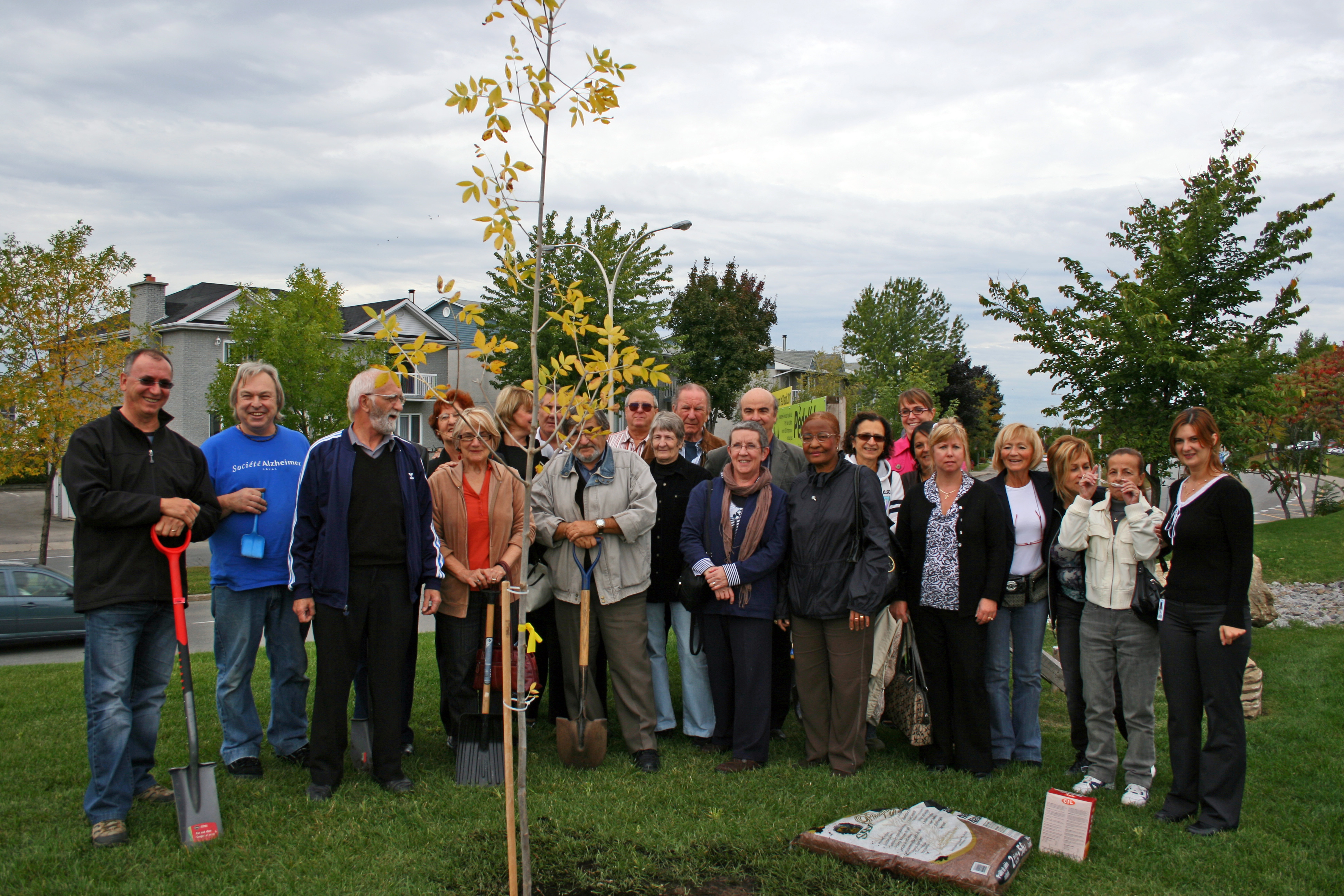 September 2010, volunteers plant a green ash! The Voluntree intends to be the guardian of solidarity, strength and the invaluable contribution that volunteers make to the mission of Alzheimer Society Laval.